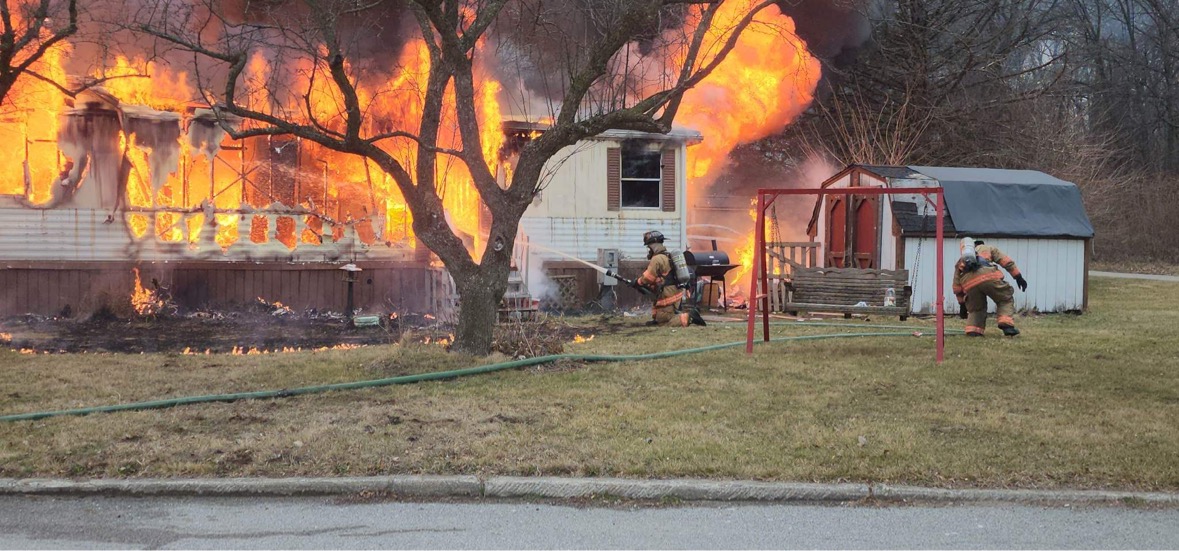 RNS Photographer Jumps Into Action Wednesday Where A Fire Left One Injured
A fire that started in the rear of a trailer at Liberty Farms Mobile Home Park is under investigation by Liberty Fire Department and the State Fire Marshal's Office. At around 2:30 PM, Wednesday, January 11, 2023, firefighters were sent to 76 East U.S. Highway 6 for a manufactured home on fire in the complex. A First Alarm was activated while fire units were enroute to the fire as a precaution due to nearby exposures of other residences. Manufactured homes in the complex are tightly spaced not providing for much protection, Liberty Township Fire Department said.
Liberty Fire Assistant Chief Michael Wineland arrived on scene advised of heavy fire pushing out from the rear of the trailer. As fire crews started arriving on scene, crews stretched multiple handlines and used a transitional fire attack from a defensive to offensive move – entering the structure. Three main fire teams were assembled coordinating the suppression of the fire and helping provide protection to a nearby home that sustained minor damage to the siding from high heat.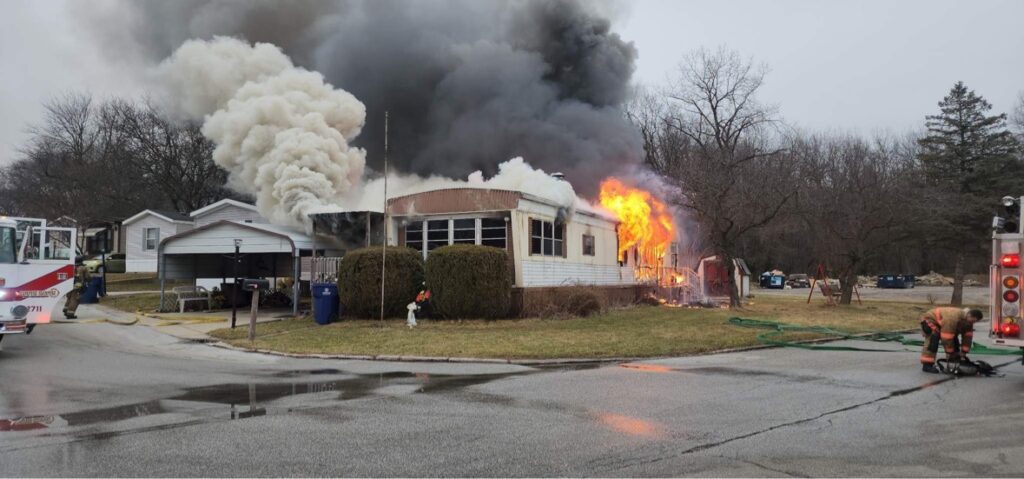 In an attempt to retrieve a dog inside the home, one subject was transported to a local nearby hospital and is being treated for burns and smoke inhalation. The dog had subsequently perished in the fire.
Assistant Chief Wineland estimates approximately 10,000 gallons of water had been used during suppression and overhaul operations to contain the blaze. Tankers shuttled in water to feed the fire engines on scene in a nursing operation. No firefighters were injured during fire suppression operations.
An active investigation is underway to determine the cause of the fire at a mobile home that should not have been occupied according to investigators and park management.
Liberty extended its thanks to former Liberty firemen Joshua Stowers for jumping into action and operating the engine while crews were up at the fire. Stowers now covers fire scenes across Porter County for Region News.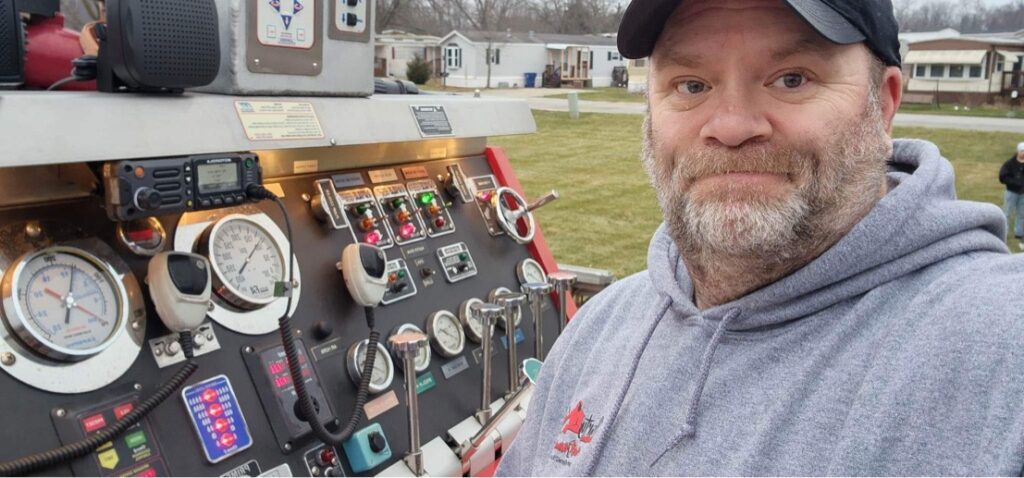 Please follow and like us: