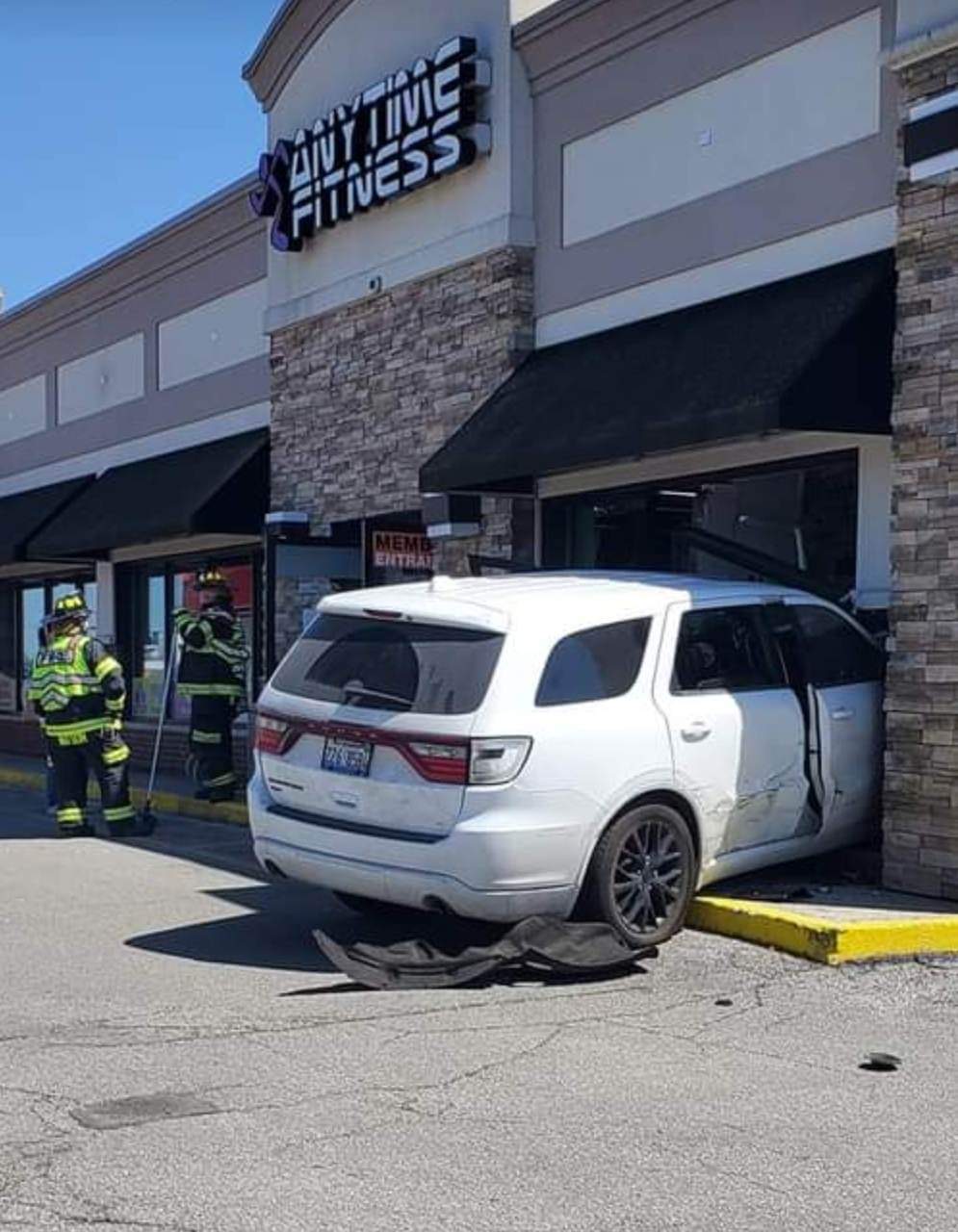 SUV Runs Into Lowell Business Injuring Multiple People
On May 9th 2023 at 1:42 PM the Lowell Fire Department was dispatched to 1920 E Commercial Ave in Lowell with a report of a vehicle that drove into the front of an athletic business for an unknown reason.
While Fire and EMS units were en route to the scene, a status update indicated that a person was trapped under the vehicle in the office area of the business. Lowell Fire Department Command immediately requested that the IDHS District 1 Technical Rescue Team be activated and sent to the scene to aid in the removal of any trapped persons and stabilize a compromised structure during the rescue.
Lowell Police Department arrived on scene and began to evacuate the business and assisted in the establishment of scene security and controlled access to the building until the Technical Rescue Team arrived. Lowell Fire Department began a search of the office area with rescue personnel and determined that no victims were trapped under the vehicle. Two people were transported via ambulance to an area hospital, two other people evaluated on scene by EMS and released.
Town of Lowell Building Department Officials together with Lowell Fire Department Command Officials evaluated the structure and determined that the building does not pose an immediate hazard to the public.
The Lowell Fire Department thanked all the automatic and mutual aid assistance at the scene from other departments which include: IDHS District 1 Technical Rescue Team, Lake County 911 Dispatch Center, Lowell Police Department, Cedar Lake Fire Department, Crown Point Fire Rescue, Lake Dalecarlia Fire Department, Grant Park Fire Protection District – Illinois., Hebron Fire Department – Porter Co., St. John Fire Department, and Tri-Creek EMS Ambulance Service.
Photo – Sent in by Region Tipster
Please follow and like us: