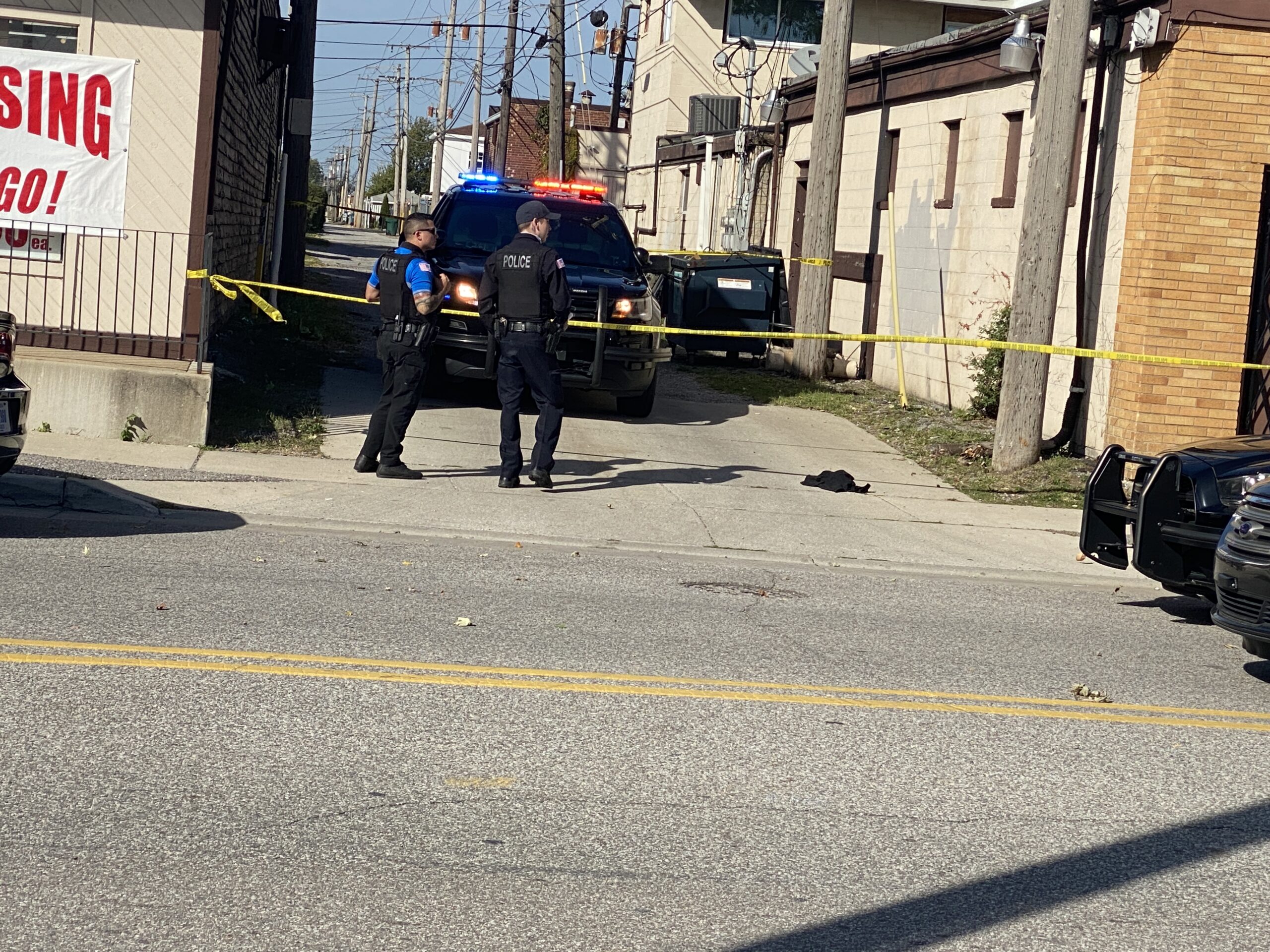 Teen Shot At In Alley Wednesday Afternoon
Around 2:30pm Wednesday a 16 year old was shot at in a vehicle located in the alley behind Grand Foods on the 700 block of 169th off of Calumet Ave, according to Lt. Steve Kellogg of The Hammond Police.
Witnesses on scene told RNS they heard about 7 shots and then saw a white vehicle flee the area at high rate of speed. The victim was sitting in a truck parked in the alley when he was hit by the window glass and bloody, according to sources.
Update from Hammond Police – The vehicle which the 16-year-old male was occupying was struck by a bullet and was the fragmented glass that struck young man's face and injured him, not a bullet, Kellogg added Wednesday. The victim was transported to a local hospital where he is believed to be in good condition, Hammond Mayor Thomas McDermott told RNS on scene.
If anyone has information about this incident they are asked to call Hammond police Detective Sergeant Shawn Ford at (219) 852-2998.
Please follow and like us: