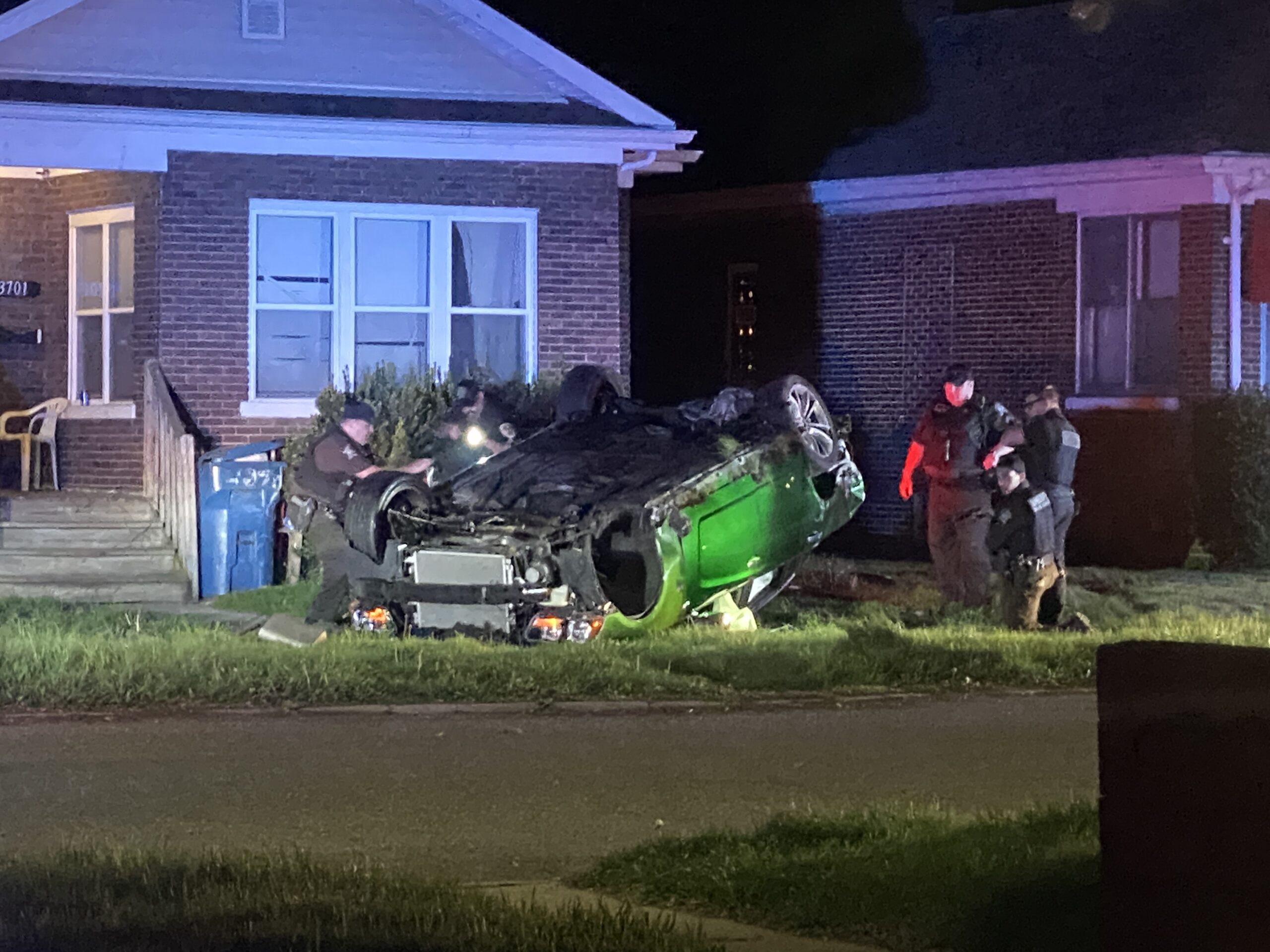 Update – Sunday Police Pursuit Ending With Crash & Arrest
At approximately 2:07 AM Sunday, May 2, 2021, a Lake County Sheriff's Department officer observed a green Dodge Charger heading westbound on Washington Street near 41st Avenue with no registration plate visible, according to The Lake County Sheriff's Department.
The officer attempted a traffic stop near 41st and Adams, but the driver fled heading south on Adams. The Charger began to lose control near the 3800 block of Jackson, where it slammed into a parked vehicle, rolled over and hit porches, causing damage to two homes.
The vehicle came to a stop on its roof in front of a home in the 3700 block of Jackson Street.
The driver and a passenger were trapped inside the vehicle. Officers and fire personnel were able to free both subjects.

Officers retrieved a semi-automatic handgun from the vehicle and observed multiple open containers of alcohol. Officers also recovered items including suspected marijuana, a scale, and suspected THC wax.
Both occupants were transported to area hospitals. The driver was a 27-year-old male from Valparaiso and was medically cleared at the hospital and transported to the Lake County Jail. Multiple criminal charges are pending.

The passenger is a 24-year-old female from Gary and she was last listed in stable condition. She will be cited for failure to wear a seatbelt.
Please follow and like us: