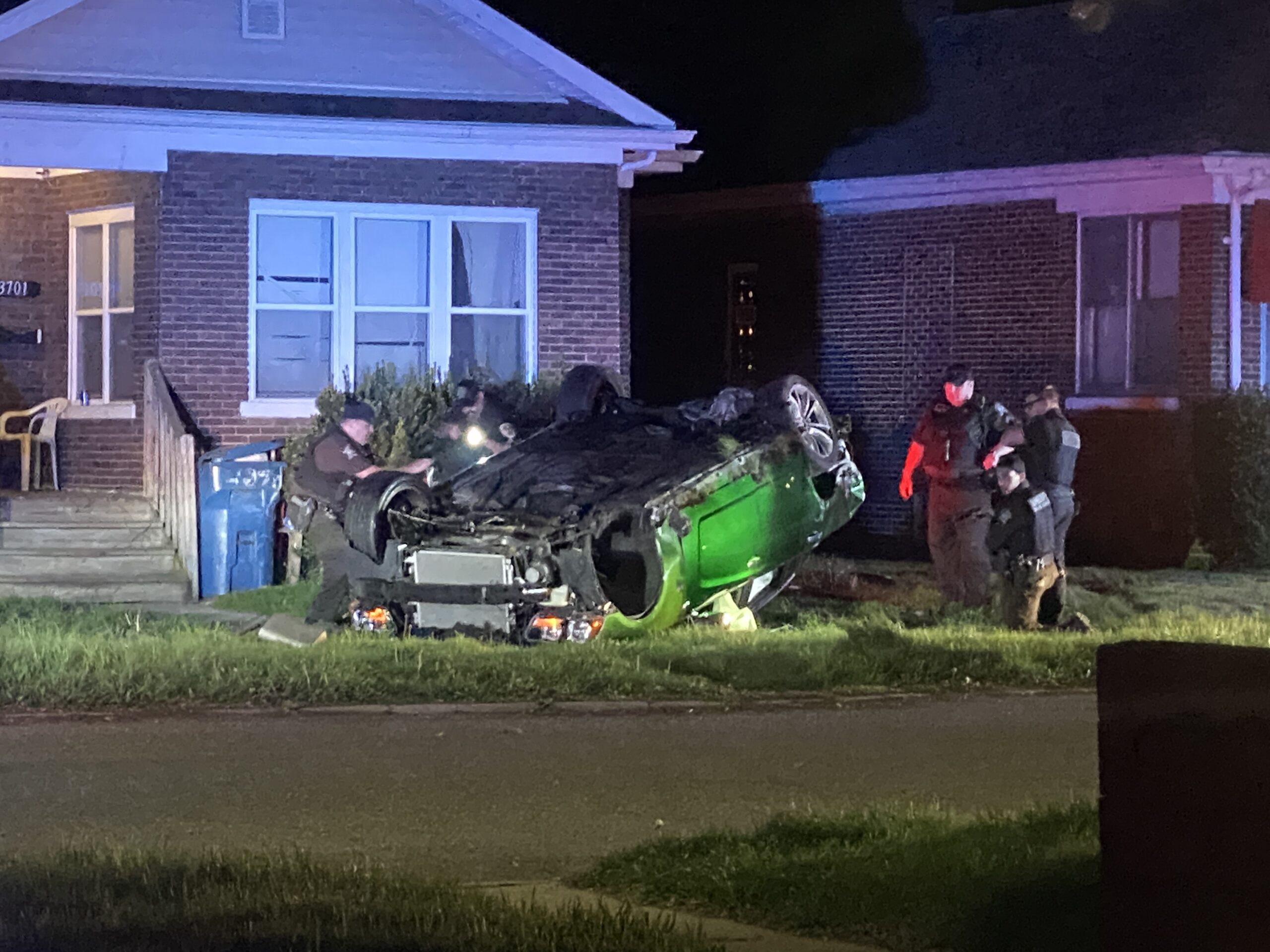 Watch Now – Suspect Runs From Police & Flips Car
Lake County Sheriff Department Officers pursued a green Charger for a traffic violation which resulted in the suspect losing control and crashing in a front yard in Glen Park section of Gary Sunday morning.
The male suspect was pulled from the vehicle by police and a female was extricated by firefighters from Lake Ridge & Griffith Fire Departments.
Police recovered a gun, open alcohol, and an unspecified amount of drugs in the car.
Check back with RNS for further updates.
Please follow and like us: