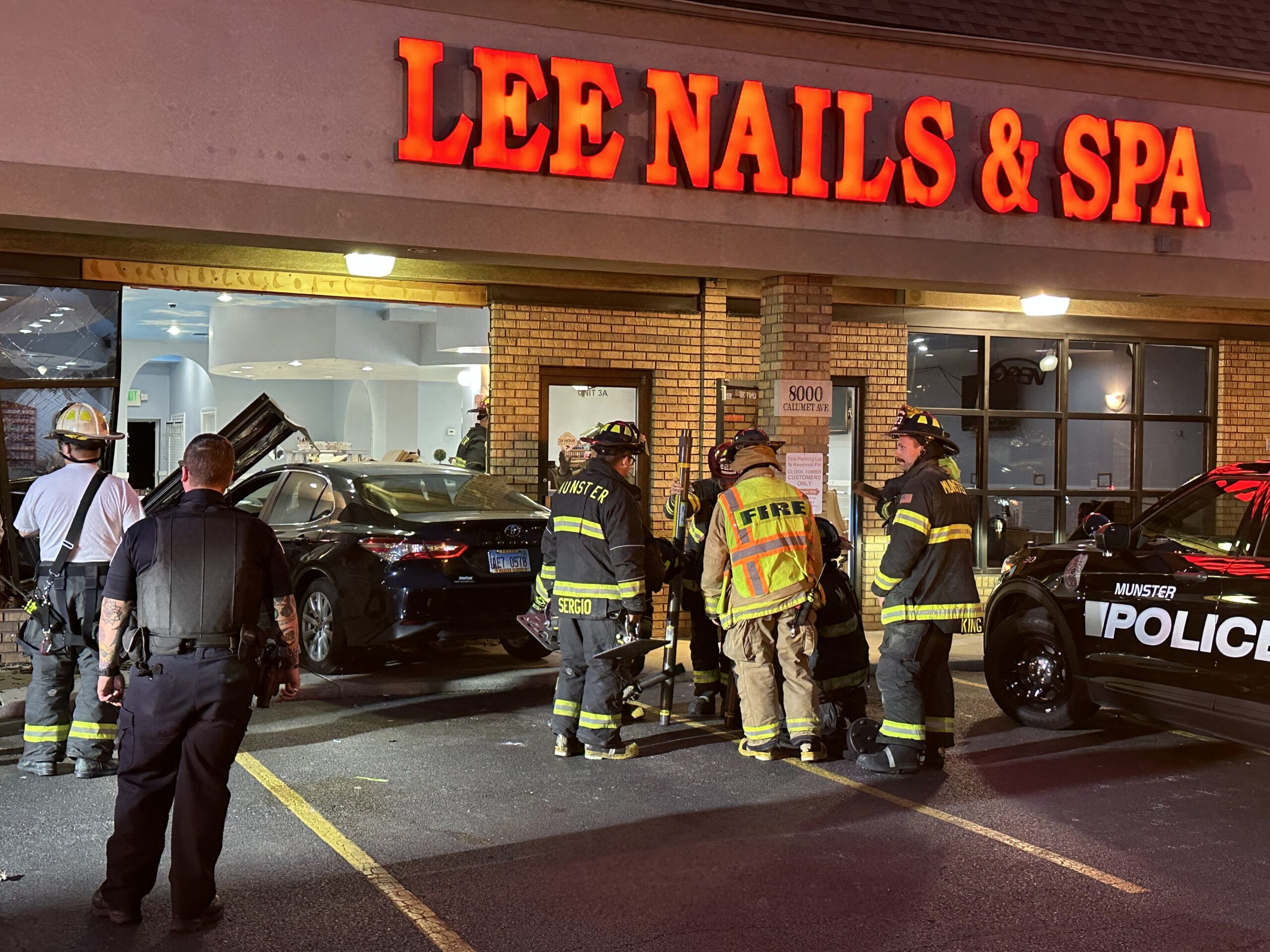 Yet Another Car Through Munster Business
Shortly after 8 PM, Thursday, a vehicle drove into Lee Nails located at 8000 Calumet Ave in Munster.
Four employees and three customers were inside at the time of the crash and no one was injured, Munster Fire Chief Mark Hajduk told RNS.
Allegedly the male driver was picking his wife up from the salon and hit the gas pedal on accident.
News Briefs Sponsored By Welch's Stop & Shop
Please follow and like us: