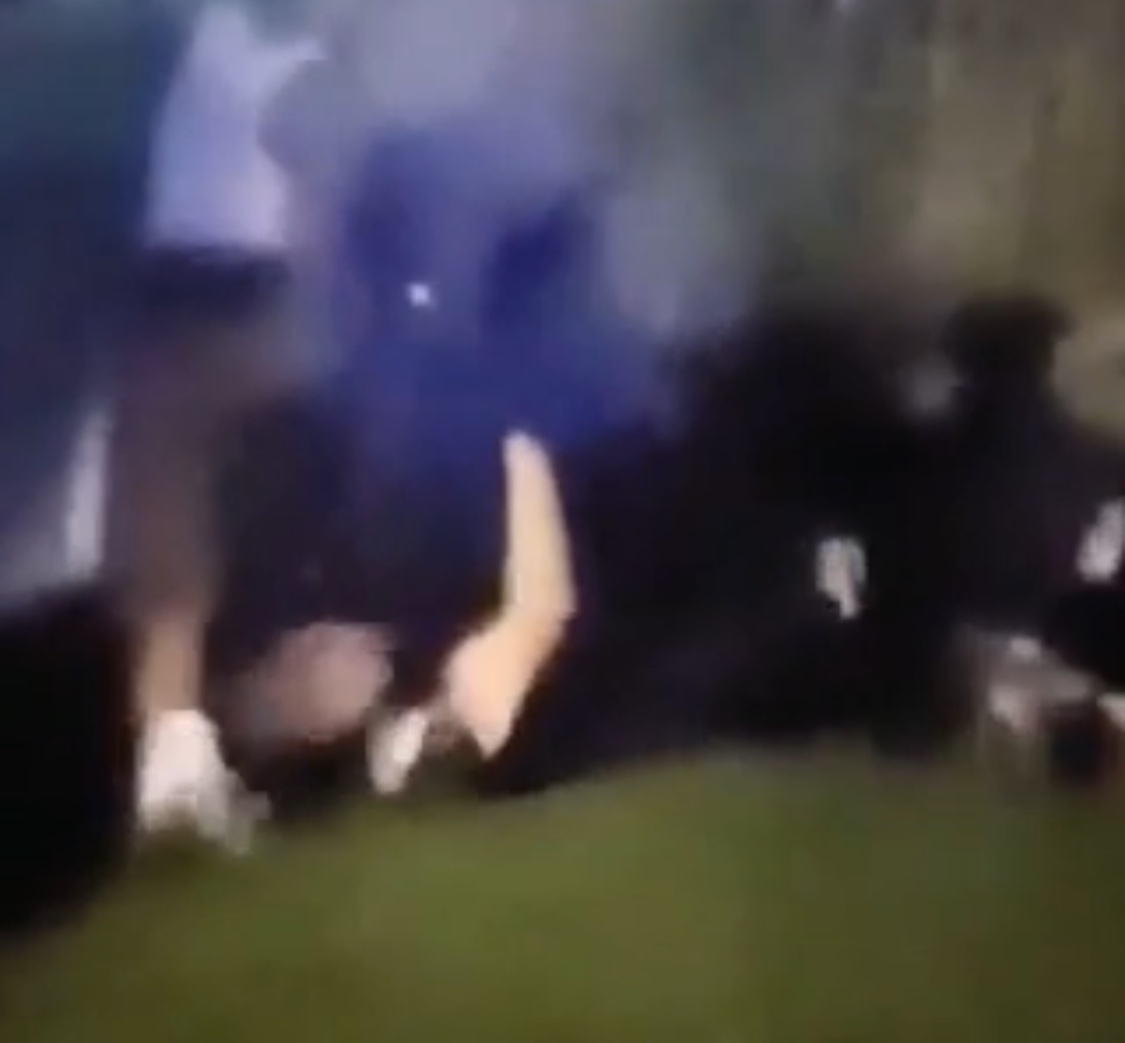 Multiple Departments Called In To Break Large Fight Up

On June 27, at approximately 10:19 P.M., Portage Police Officers responded to Sk8 World, located at 3600 Scottsdale, in reference to an emergency distress call, requesting immediate assistance from a Portage Reserve Officer for multiple fights at the listed location, according to Portage Police Chief Mike Candiano. As initial Officers arrived they requested additional assistance and reported multiple fights occurring inside and outside of the building, as seen in these videos provided to RNS from on lookers. As additional Officers arrived they described the scene as "total chaos" and encountered a group of approximately 200 -300 subjects. The subjects were described largely as teens and young adults, Candiano stated. A large group were acting aggressive and combative, while yelling threats and vulgarities. It appeared these threats were both directed to Officers and other combatants.
​Officers attempted to deescalate the situation by ordering the subjects to separate and disperse, but they received little to no compliance andadditional large fights broke out in various areas of the parking lot. Portage Officers then requested assistance from outside agencies, as there were no further Portage Officers available to respond.
​During the chaos, Officers encountered numerous active physical fights and attempted to intervene. At one point an Officer fell onto his back, attempting to separate combatants, as seen on the video. Other Officers had to force their way into the crowd in an attempt to assist him. Officers then reported approximately 100 subjects advanced on them, continually screaming and pushing. Officers were pinned against the wall of the business and had to force their way out of the crowd.
​Eventually Officers from the following departments arrived and the crowd began to slowly disburse: Porter County Sheriff's Department, Burns Harbor Police, Ogden Dunes Police, Chesterton Police, Hobart Police, Lake Station Police, and the Indiana State Police. Officers had to remain on scene for approximately an hour and 15 minutes, before it was satisfactorily controlled and disbursed.
​There have been numerous reports on social media, regarding weapons being involved. At this point, Officers have not received any information to substantiate these claims, Police told Region News.
One juvenile was arrested for various charges, however the investigation is ongoing, as the majority of the involved subjects left prior giving statements to Officers. Additionally, no Officer injuries were reported and no civilian injuries were reported as a result of police interaction.
Please follow and like us: