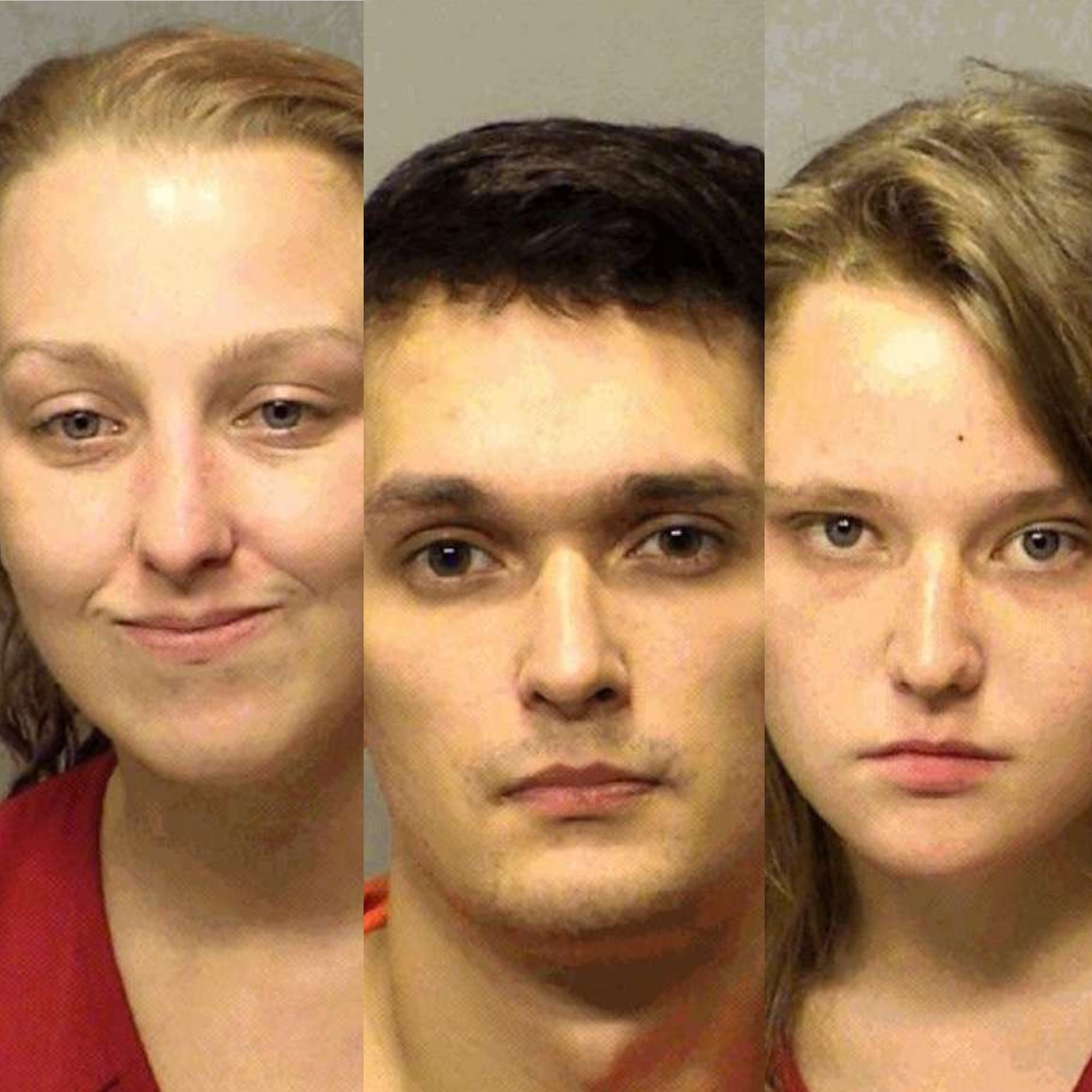 Portage Police Arrest Three At Meth Party
On 09/23/2021 Portage Police Department responded to a call at Days Inn, 6161 US Hwy 20 for the report of a "meth party" and potentially children being present, according to police reports. Upon arrival, officers were given the room registration which showed a Jillian Wiley and a Christian Hepburn were currently staying in the room. Police went to the room in question and Jillian Wiley answered the door shortly following was also Christian Hepburn.
While speaking with Jillian and Christian, an unknown female now identified as Nicole Nevlida, tried pushing past officers to exit the room. Officers informed Nicole of the reason they were there and she stated " I just need to go back to my room, I don't have anything to do with that."
While speaking with officers Nicole seemed very anxious and kept putting her hands in her pocket, Nicole also advised she had a knife on her person. Officers asked if they could remove the weapon from her pocket and it was during this time when the officer noticed Jillian trying to hide something under the mattress.
Due to the fact that Jillian tried to hide an unknown substance under the mattress, the officer than asked Nicole if she had any narcotics or paraphernalia hidden in/on/about her person. Nicole told the officer she had a " pipe" in her bra. The pipe was removed from her bra and it was noted to be a brown(ish)colored glass smoking pipe with burnt methamphetamine residue in the shaft and bulb portion. Nicole was placed in handcuffs and detained
Jillian and Christian were escorted into the hallway and detained and officers on scene cleared the room for any possible additional subjects.
While in the room, a officer observed a large plastic container of a crystal-like substance surrounded by small plastic baggies on the tv stand in plain sight.
A complete search of the room returned with locating a digital scale with crystal like remnants on it. A broken brown colored glass smoking pipe was located under the bed near the nightstand as well as a clear glass " bong" on the opposite side of this bed closest to the window. A large amount of misc. USC was located in Jillian's red purse. There were also several loose pills in a cellophane wrapper in Jillian's gold wallet. In the bathroom trash can a hypodermic needle was also located. A notebook containing a ledger information and a black backpack were also located.
Both Jillian and Christian denied knowledge or possession of any of the narcotics/pills/look-a like substances and or paraphernalia relating to them.
All the subjects were arrested and charged with the following offenses:
Jillian A. Wiley
Dealing a Counterfeit/Look-a-like Drug ( Level 6 Felony)
Possession of Hypodermic Syringe ( Level 6 Felony)
Maintaining a Common Nuisance (Level 6 Felony)
Possession of a Legend Drug (Level 6 Felony)
Possession of a Narcotic Drug ( Level 6 Felony)
Christian D. Hepburn
Dealing a Counterfeit/Look-A-Like Drug ( Level 6 Felony)
Possession of a Hypodermic Syringe (Level 6 Felony)
Maintaining a Common Nuisance (Level 6 Felony)
Nicole T. Nevlida
Visiting a Common Nuisance (B Misd.)
Possession of Paraphernalia (B Misd.)
All three subjects were transported to Porter County Jail.
Please follow and like us: