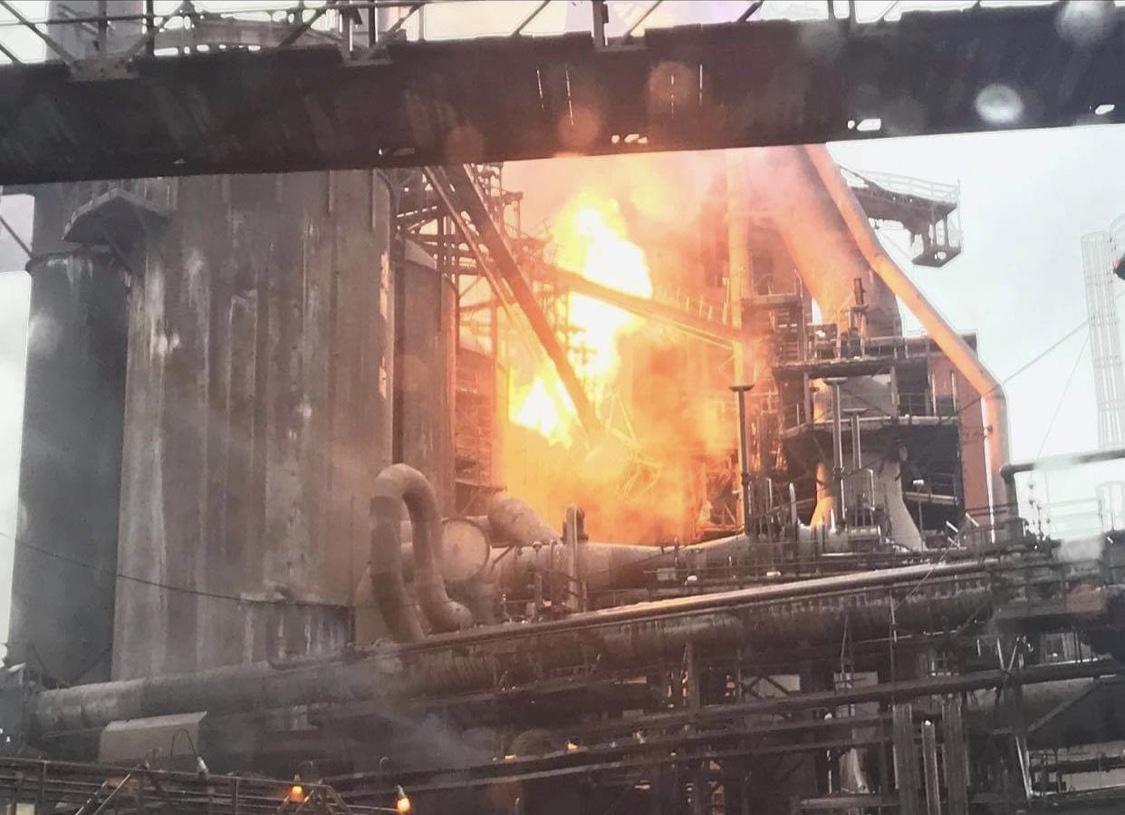 Reported Explosion At Blast Furnace In Burns Harbor
Shortly before 7am Thursday a reported explosion occurred at Arcelor Mittal in Burns Harbor at Blast Furnace D. Multiple images were sent to us at Region News showing large flames and smoke billowing from the area. Injuries are unknown at this time but multiple alarms and Fire Departments have responded to the scene.

Update – An ArcelorMittal spokesperson told RNS the fire was caused by a stove dome failure and the furnace was safely taken offline. There were no injuries from this incident and emergency crews contained the fire quickly. ArcelorMittal is in the process of creating a timeline for repairs and the Company does not anticipate any impact on our ability to meet customer demand, company spokesman told RNS.
Please follow and like us: