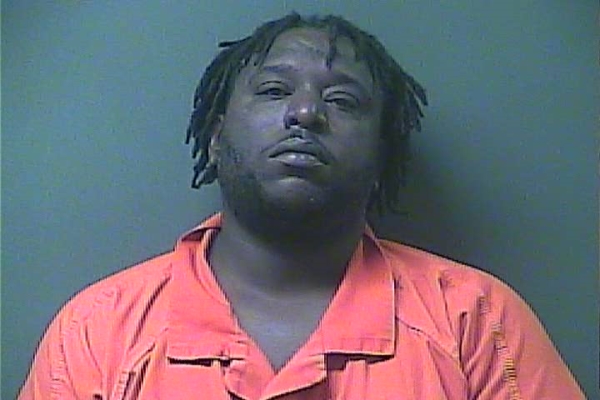 Gun Crack Down Continues In MC
On Monday afternoon, Officer Matthew Babcock and Steven Kolarczyk of The Michigan City Police were in the area of St. John Road and Franklin Street when they observed a white Ford Fusion travel left of center. A traffic stop was conducted on the driver of this vehicle near Barker Road and Franklin Street.

The driver was identified as Joseph Martell VAUGHN, 35, of Michigan City. While being issued a citation for the traffic infraction, La Porte County Sheriff's Office Deputy Jon Samuelson arrived with his K9 partner Bosco. Bosco alerted on the vehicle, MC Police stated. The vehicle was searched, and a firearm was located.

VAUGHN was placed under arrest for Serious Violent Felon in Possession of a Firearm as a Level 4-Felony. VAUGHN is currently being housed at the La Porte County Jail on a $20,000 cash only bond.

Michigan City Police would also like to remind the public that you can contact them via Facebook Messenger, through our crime tip hotline number of 219-873-1488, or you can also call the WeTip Hotline for General Crime (800) 78-CRIME and possibly receive a reward upon an arrest and conviction. All WeTip call information is sent directly to the LaPorte County Prosecutor's Office. You can always request to remain anonymous!

Please follow and like us: