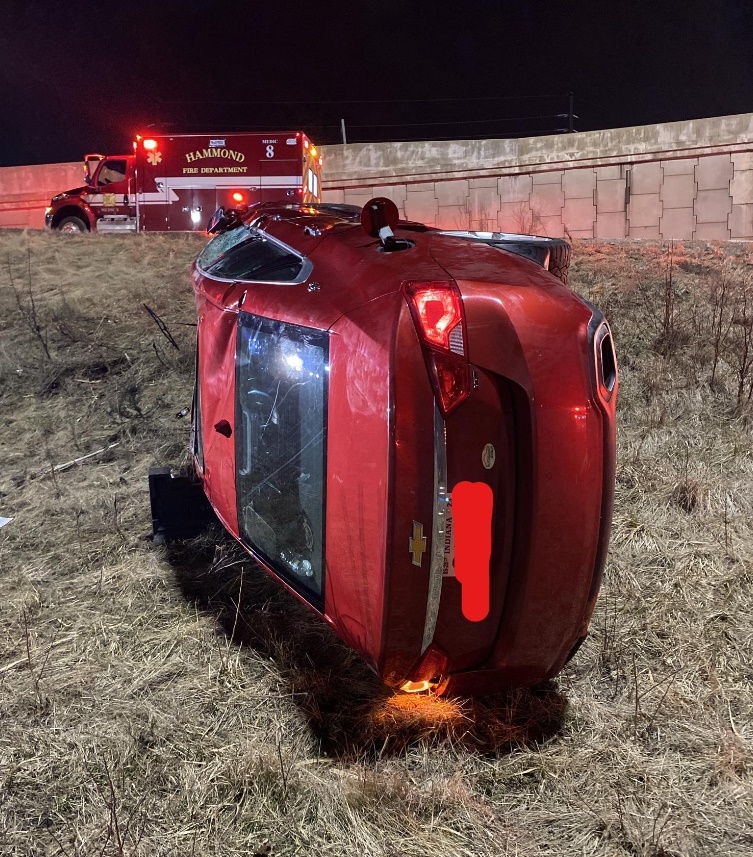 Man Dies In Single Car Crash Near Indianapolis Blvd Ramp
Monday morning at approximately 2:00 AM, Indiana State Troopers were dispatched to I-80/94 at the Indianapolis Blvd. exit ramp for a single vehicle crash, according to Sgt. Glen Fifield.
Trooper Hieb arrived at the crash scene and observed a 2014 Chevrolet Impala that had exited eastbound I-80 onto northbound Indianapolis Blvd. and rolled, coming to a rest on its roof in the ditch. The driver had been ejected from the vehicle and was pinned underneath the Impala. A passenger, who was wearing a seatbelt, was able to be removed from inside the vehicle and transported to a local hospital for treatment of non-life-threatening injuries.
The driver of the vehicle was also freed from under the vehicle and transported to another hospital. While at the hospital, the driver succumbed to their injuries. Alcohol is believed to be a contributing factor in this crash, Fifield said.
This article will be updated when The Lake County Coroner releases identification of the male.
"The Indiana State Police reminds drivers to always have a sober driver and not to drive a vehicle after consuming alcoholic beverages. All occupants of a vehicle should be properly restrained with a seatbelt. Statistics show that the safest place to be is securely fastened in the vehicle at the time of a crash."
Please follow and like us: