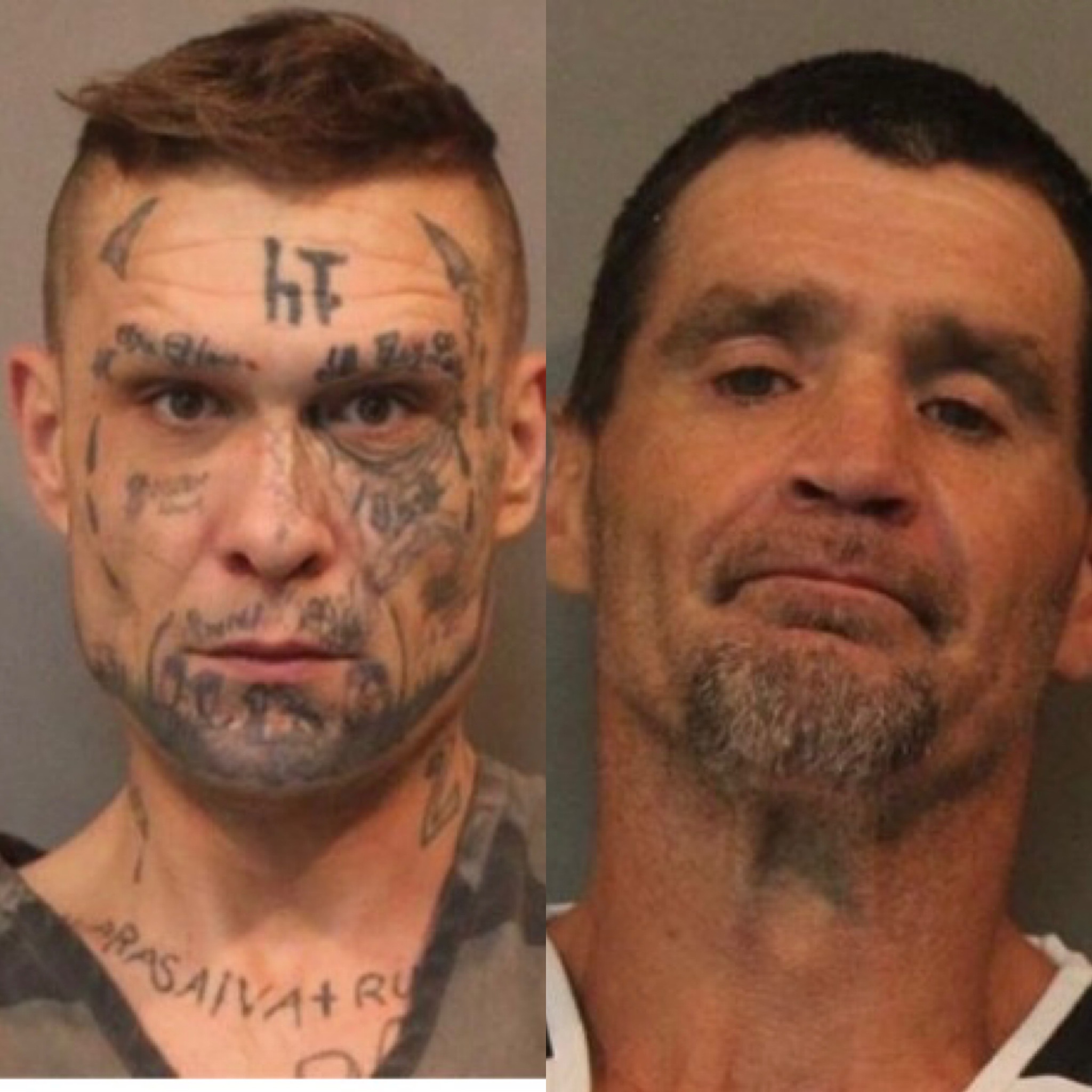 Two Arrested On Multiple Charges After Crash
On Tuesday, August 2, 2022 at about 2:12 PM, the Cedar Lake Police Department was advised of a crash on the curve of South Lake Shore Drive and Cline Ave., according to Deputy Chief Carl Brittingham. While Officers were en route Southcom Dispatch advised some of the occupants of the vehicle were fleeing on foot, including the driver.

With the assistance of an off-duty Lake County Sheriff's Deputy, who provided information that was relayed to responding officers, all occupants of the vehicle were located and medical assistance was dispatched.
It was determined a 2009 RAM pickup truck driven by William Howard 42 of Lowell, Indiana had been driving recklessly in the area, according to several witnesses. While going south around the curve on S Lake Shore Drive onto Cline Ave, William Howard lost control of the vehicle and drove off the roadway striking a utility pole, causing major damage to the front and passenger side of the truck. The truck then became disabled in the middle of the roadway. A front seat passenger, a 37 years old female from Cedar Lake, Indiana had severe injuries and was bleeding from her right arm. The off-duty Lake County Sheriff's Deputy administered aide to the female by applying a tourniquet to her arm while the Cedar Lake Fire Department was en route.

After fleeing the scene on foot William Howard was arrested and taken into custody after a brief struggle with Officers. It was determined William Howard had been consuming an alcoholic beverage and was transported to Franciscan Health in Crown Point, where toxicology was performed and is awaiting results from the Indiana Department of Toxicology. An open bottle of an alcoholic beverage was also located on the driver's side floor of the vehicle, police said.
William Howard was then lodged in the Lake County Jail and is being charged with leaving the scene of an accident with serious injury, resisting law enforcement, operating a vehicle while intoxicated with serious bodily injury, all felonies. William will also be issued citations, including operating a vehicle without financial responsibility, William's Indiana license was also suspended, police added.

Brian Watson age 38 from Cedar Lake, Indiana had also fled the scene and refused to stop when ordered by Officers, who were still trying to determine who the driver was, while investigating the crash. After a brief struggle, Brian Watson was also taken into custody, who had an active warrant out of Porter County, Indiana.
Brian was transported to Franciscan Health Crown Point after complaining of pain. Brian will also be charged with resisting law enforcement.
"We commend responding officers from the Cedar Lake Police Department, Chief Fisher, Deputy Chief Brittingham, Commander Kidd, Officer Machalk, Officer Matson, Officer McDowell, Officer Kamstra, Officer Powell, and case Officer Meyer for their quick response and actions," Brittingham said. "We also extend our appreciation to the Lake County Sheriff's Department and the Cedar Lake Fire Department for their assistance. The efforts of all first responders assure we maintain a safe community and hold those offenders responsible for their actions."

All subjects are presumed innocent until proven guilty in a court of law.
Please follow and like us: