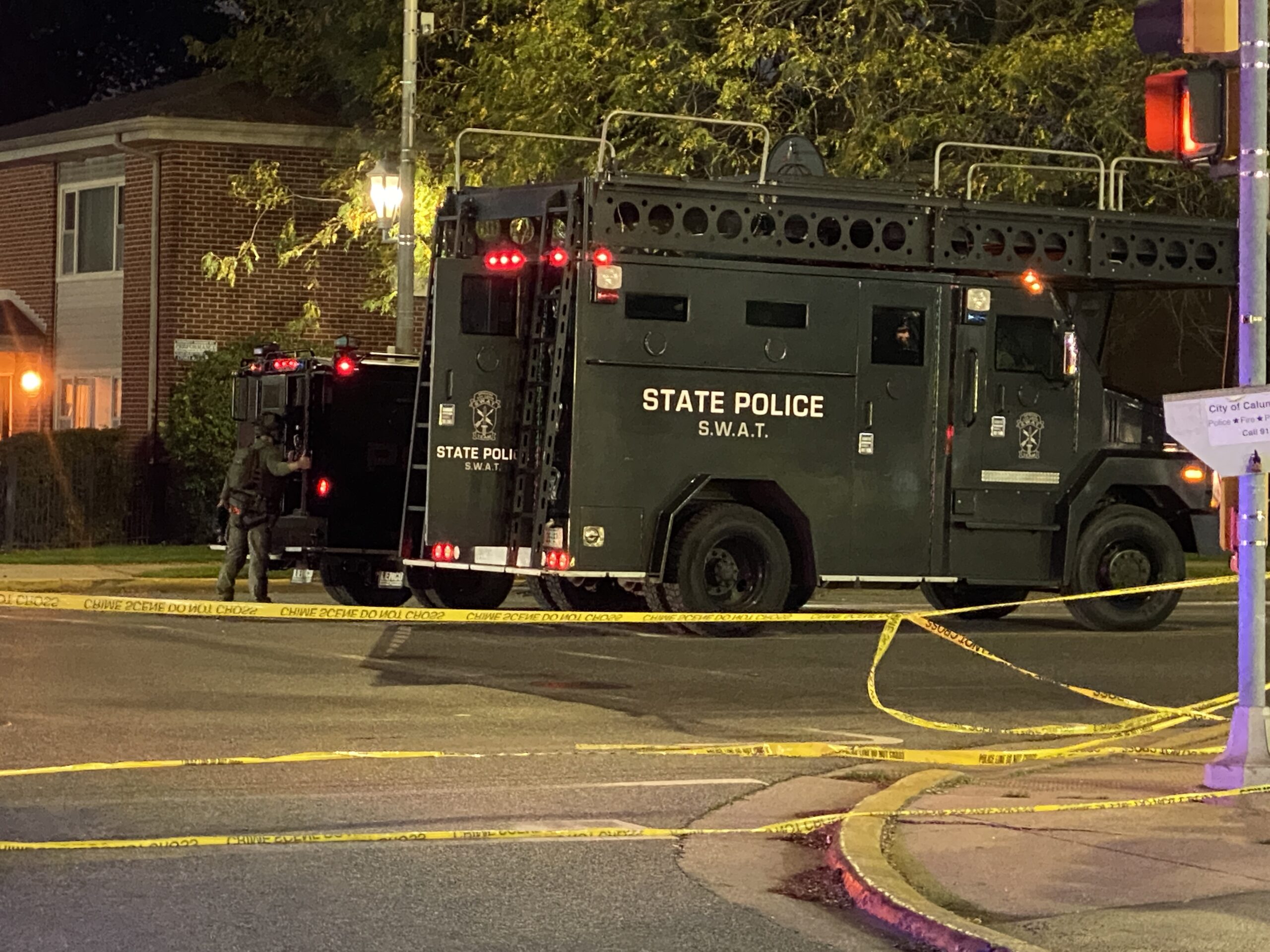 WATCH – Suspect Fires Rounds At Police Leading To Stand Off
On October 16, 2021 at approximately 9:35 AM, Calumet City Police and EMS Personnel responded to a multi unit residence in the 500 block of Madison for a report of a female that was cut by glass. 
Calumet City Police and EMS Personnel arrived and located a 44 year old female with lacerations to her wrist and foot.  It was quickly learned that the injuries were the result of a domestic disturbance between the victim and a 43 year old male resident.

Officers attempted to make contact with the male suspect who barricaded himself in a bedroom.  The suspect fired multiple shots at officers who returned fire without striking the suspect, Calumet City Officials stated.  Officers evacuated the female victim along with other residents of the building.  As officers were evacuating the residents, additional shots were fired in the direction of the officers.  Sibley was closed off in both directions as a precaution.

The South Suburban Emergency Response Team (SSERT) was activated and responded to the scene.  While SSERT negotiators were communicating with the suspect to negotiate his surrender, additional shots were fired in the direction of the SSERT Officers on multiple occasions.  
At approximately 7:00 PM, entry was made to the residence by SSERT Officers and the suspect was taken into custody without further incident.  The suspect's firearm was recovered from within the residence.  Detectives and Crime Scene Technicians remain on scene as of 10 PM.  

Neither the officers nor the suspect sustained any injuries as a result of the gunfire.  Criminal charges are pending review by the Cook County State's Attorney's Office. Video below.
Please follow and like us: