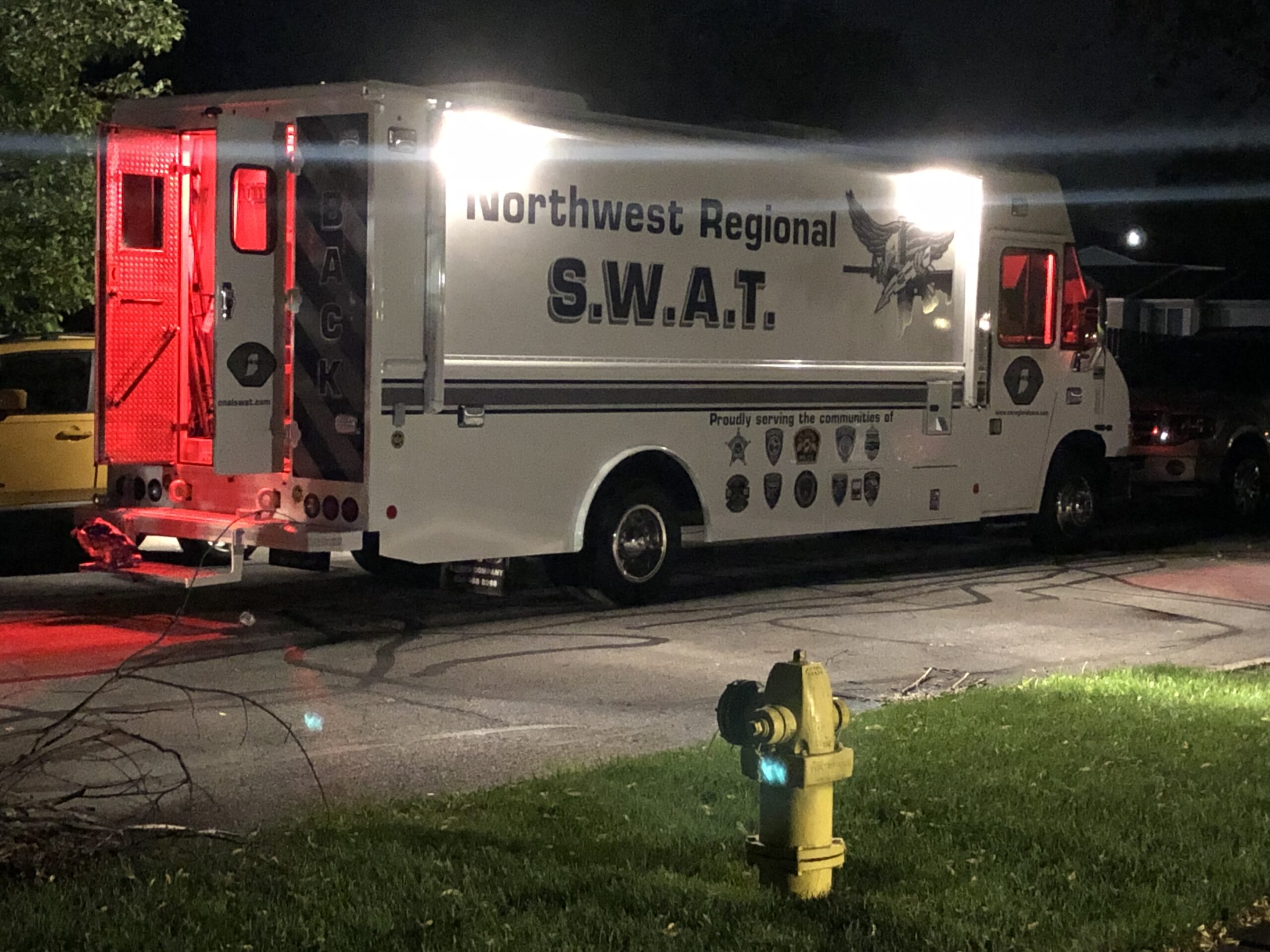 Cedar Lake SWAT Call Out Ends Peacefully

​On October 20th, 2020 at approximately 6:30 pm, the Cedar Lake Police were called to the 7200 blk of 143rd Ave for a Domestic Disturbance, according to Cedar Lake Police Chief Bill Fisher.
Officers met with the victim a 29-year-old female from Oak Lawn Illinois. The female advised Officers she had been inside of a residence in Cedar Lake, where she was in a physical altercation with her 29-year-old boyfriend of Cedar Lake, Fisher said. The female told Officers she fled the residence and the male was armed at that time.
​The Cedar Lake Police Department surrounded the residence and notified the Northwest Regional SWAT Team.  The NWI SWAT team was activated and responded to the scene.  SWAT then set up negotiations with the male, whom surrendered to Police and was taken into custody around 10:30PM.  The suspect has a long history of domestic battery and battery against authorities. There were no injuries to anyone involved, Fisher stated.
The case is still under investigation at this time and additional details will be released once charges are filed.
Please follow and like us: