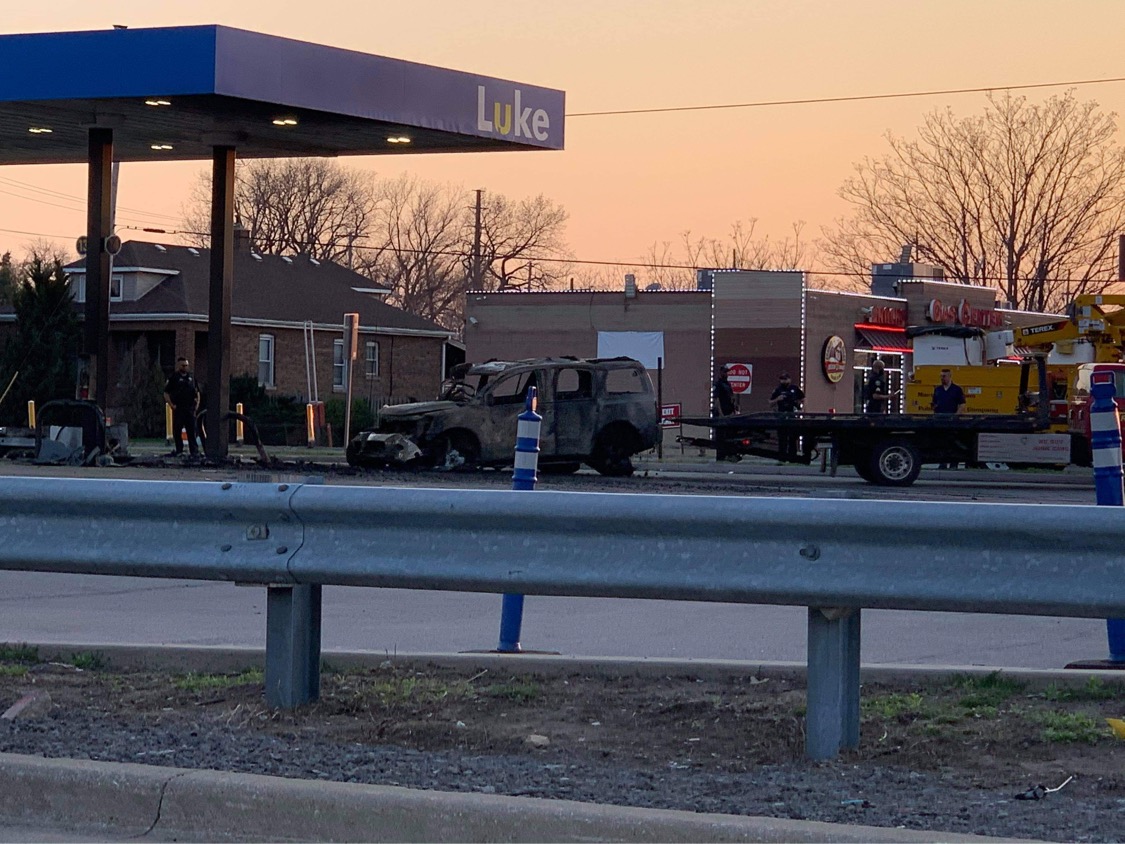 Fatal Collision With Gas Pump In East Chicago
Sunday around 4PM East Chicago Fire Department was dispatched to a vehicle accident involving an SUV that hit two gas pumps on the 5600 block of Indianapolis Blvd at Luke's Gas Station.
The vehicle was driving southbound and lost control according to police. The collision quickly ignited the pumps causing flames to shoot out the pump and black smoke billowing from the station. Witnesses reported bystanders attempting to pull her from the vehicle as they cautiously drove through intersection.
The Lake County Coroner has released a statement saying one person succumbed to their injuries at St. Catherine's Hospital in East Chicago. The victim is only identified as Jane Doe at this time.
More information will be released Monday. Check back for updates.
Please follow and like us: