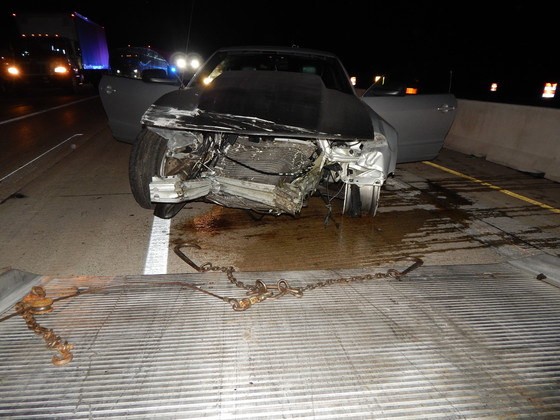 I-65 Pursuit Ends After Vehicle Strikes Stop Sticks
Thursday evening at 11:57 p.m., an Indiana State Trooper stopped to check on what he thought was a disabled motorist on I-65 at the 216 mile-marker, according to Sgt. Glen Fifield of The Indiana State Police.  A license check of the vehicle, a silver 2006 Ford Mustang, revealed that the car had false registration.  The trooper attempted to identify the male driver however the driver failed to do so.  During this interaction, a female passenger exited the vehicle.  As she did so, the vehicle sped off leaving the passenger behind with the trooper.  The officer did not initiate a pursuit but stayed with the female. 
A few minutes later, troopers observed the Mustang traveling north on I-65 at the 235 mile-marker. A radar clock of the vehicle showed it to be traveling 97 m.p.h. The posted speed limit is 70 m.p.h. Troopers attempted to perform a traffic stop on the Mustang, however the driver refused to stop, resulting in a pursuit being initiated. As the vehicle fled, it struck stop sticks on two separate occasions that had been deployed by officers. The driver continued to flee even as the vehicle lost its tires and was driving on rims. The Mustang came to a stop as it crashed into the guardrail at the 254 mile-marker (just north of U.S. 30).
After crashing, the driver fled from the vehicle and attempted to hide in a field where he was located by a State Police K9 and other troopers. The driver was then taken into custody. The driver was later identified as Anthony S. Southern, 26, from Chicago, IL. He is preliminarily being charged with the following:
Resisting Law Enforcement- Level 6 Felony
Operating While Intoxicated- Level 6 Felony
Operating While Intoxicated (Endangering)- Class A Misd.
Operating While Intoxicated- Class C Misd.
Reckless Driving- Class B Misd.
Possession of Marijuana- Class B Misd.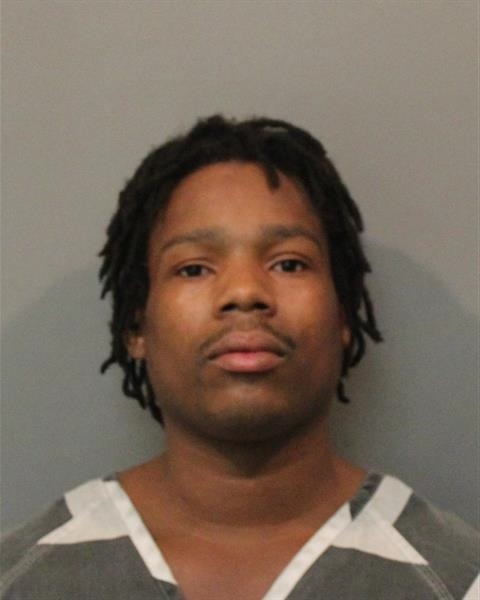 All persons named in this release are presumed innocent until and unless proven guilty in court. All charges mentioned are merely accusations, actual charges will be determined by the Lake County Prosecutor's Office.
Please follow and like us: