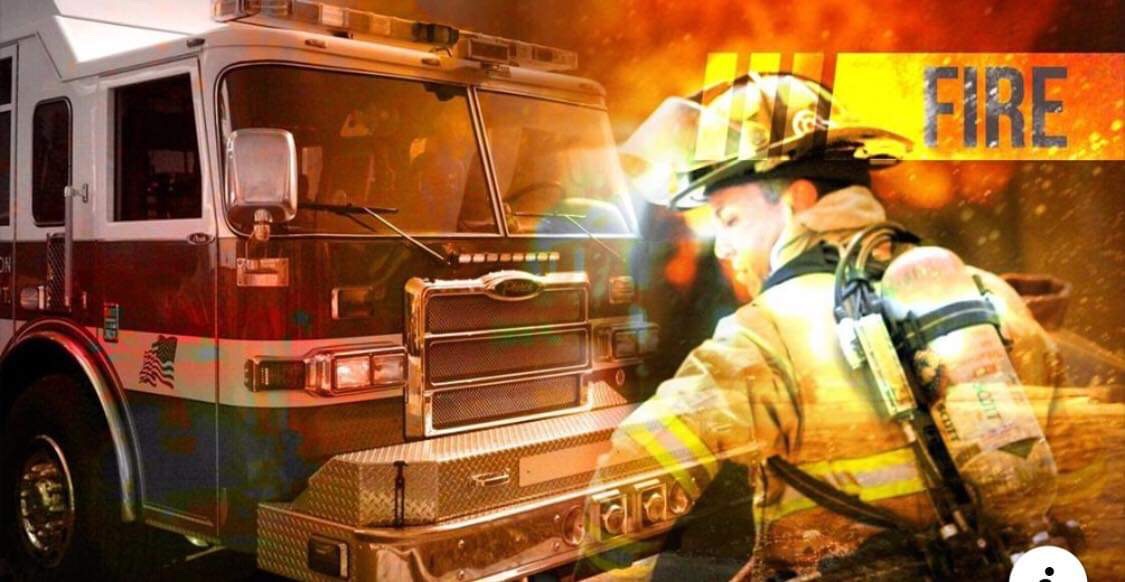 Jackson Township House Fire Caused By Chimney
Liberty Township Firefighters were called to a residential fire in rural Jackson Township with automatic aid units late Friday morning at around 11:20 hours; located in the 200 East block off County Road 650 North. Liberty Fire Chief Brian Duncan arrived on scene with heavy smoke showing from the roof line and ultimately called for a First Alarm and Tanker Plan One. Residents were safely evacuated upon arrival with many thanks to working smoking detectors; which alerted the occupants.

Assistant Liberty Fire Chief Michael Wineland states fire crews were met with high heat and heavy smoke on the second floor as an interior crew made entry. Fire crews crawled throughout the attic using a thermal imaging camera checking for heat signatures beyond the confines of the chimney. Firefighters outfitted in Self-Contained Breathing Apparatus (SCBAs) provided for the health and safety, as heavy smoke emitted from the attic.

Additional fire crews were deployed on the roof and ventilated the structure and continued to extinguish the fire that was caught in the attic. While interior crews were faced with many voids inside the structure and attempting to gain close access. Fire crews remained on scene for more than three hours with the fire being struck within the first hour.

It was later learned Emergency Services were not immediately notified of the fire until the occupants determined the fire was out of their control after expending multiple fire extinguishers. It is very important to notify 911 immediately to get those services activated rather than waiting.

Fire Chief Brian Duncan urges residents to have chimneys professionally cleaned prior to use; whether gas or natural burning. Bird nests, and other debris have the potential to make entry into voids that are found accessible. It is recommended to use seasoned wood for burning inside a fireplace and to have the chimney cleaned by professionals annually. Seasoned wood burns cleaner and produces less creosote deposits that typically will not result in clogged or reduced ventilation out of the residence.

Assistant Fire Chief Michael Wineland reports one firefighter sustained minor injuries and was treated at the scene.

Responding agencies came from Washington Township, Westville Community, Morgan Township, Burns Harbor, Chesterton, Porter, Valparaiso, Porter County EMS, and Porter County Sheriff Department.
Please follow and like us: