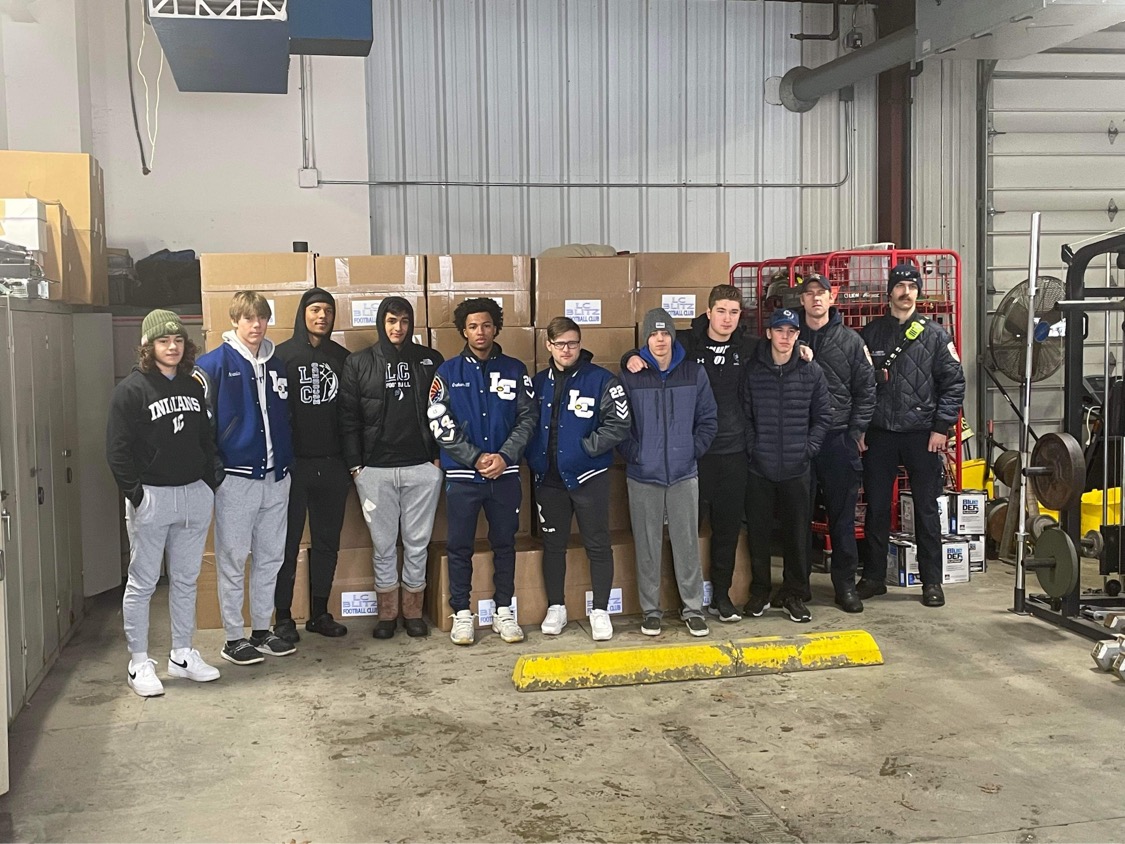 LC Blitz Booster Club Donates 7500 Bags Of Popcorn To Local Heroes
The Lake Central Blitz Football Booster club recently delivered & donated 7500 bags of Popcorn to first responders, Veterans & front line workers to show appreciation to our local heroes.
The Popcorn company Double Good gave the booster club the popcorn to donate after the club did several fundraisers selling 50k dollars worth of Double Good Popcorn.
Chris & Stephanie Creasbaum organized the deliveries & donations of 1000 bags each to Dyer Police & Fire, St. John Police & Fire, Town of St John Parks & Recreation, St John Public Works, Schererville Fire, Lake Hills Fire Department, Community Hospital, Franciscan Hospital In Dyer and to Veterans through Mission One.

Charlotte Graham, Ed Cedano, Mike Arcella along with the Creasbaum's also help to not just raise money for the football program, but to try and give back to the community. Charlotte Graham recently held a Pajama Drive to give to Salvation Army during the Holidays. Ed Cedano has organized a Polar plunge for the football team with donations going to the Special Olympics.
The Booster Club is a new organization and hopes to continue to help the team as well as the community as long as they can get over the hurdles and limitations from the High School itself!
Please follow and like us: