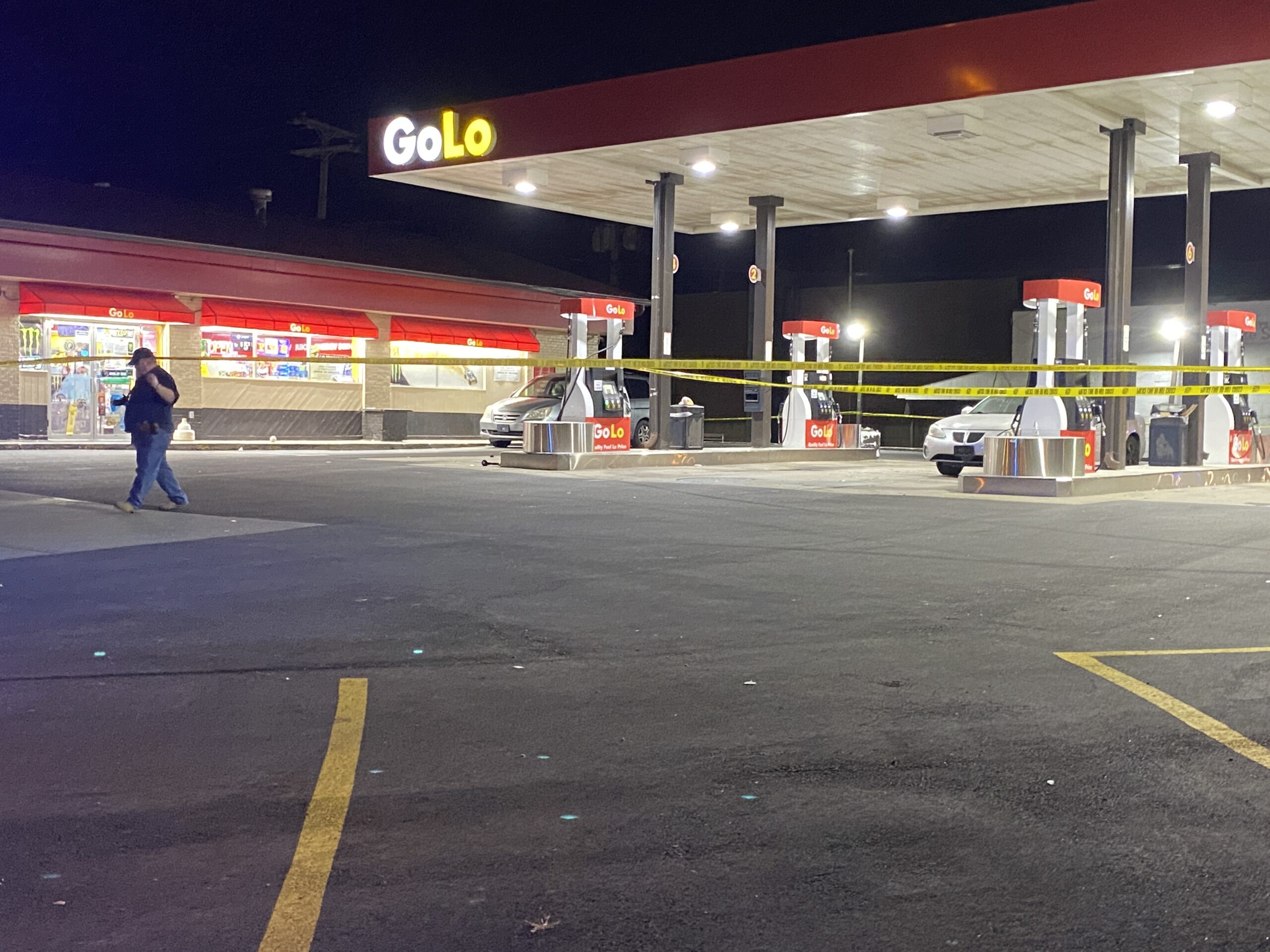 One Innocent Bystander Caught In Gunfire At Lake Station GoLo
One innocent victim was shot at the GOLO Gas Station at 3600 Central Ave in Lake Station around 8:30PM Sunday night.
Lake Station Police Chief James Richardson told RNS a vehicle with five subjects got into an altercation with a female at the gas station when they fired multiple rounds hitting an innocent bystander. This appears to be an isolated incident, Richardson stated. Multiple vehicles on scene appeared to have bullet holes in them, according to witnesses. A neighbor heard over 20 shots in the area around the time while he was sitting in his yard, he told RNS.
The victim that was shot was airlifted to an Illinois Trauma Center and their condition is currently not known.
At this time no one is in custody but police have a description and footage of the suspects. We will have updates on this as the investigation continues.
Please follow and like us: