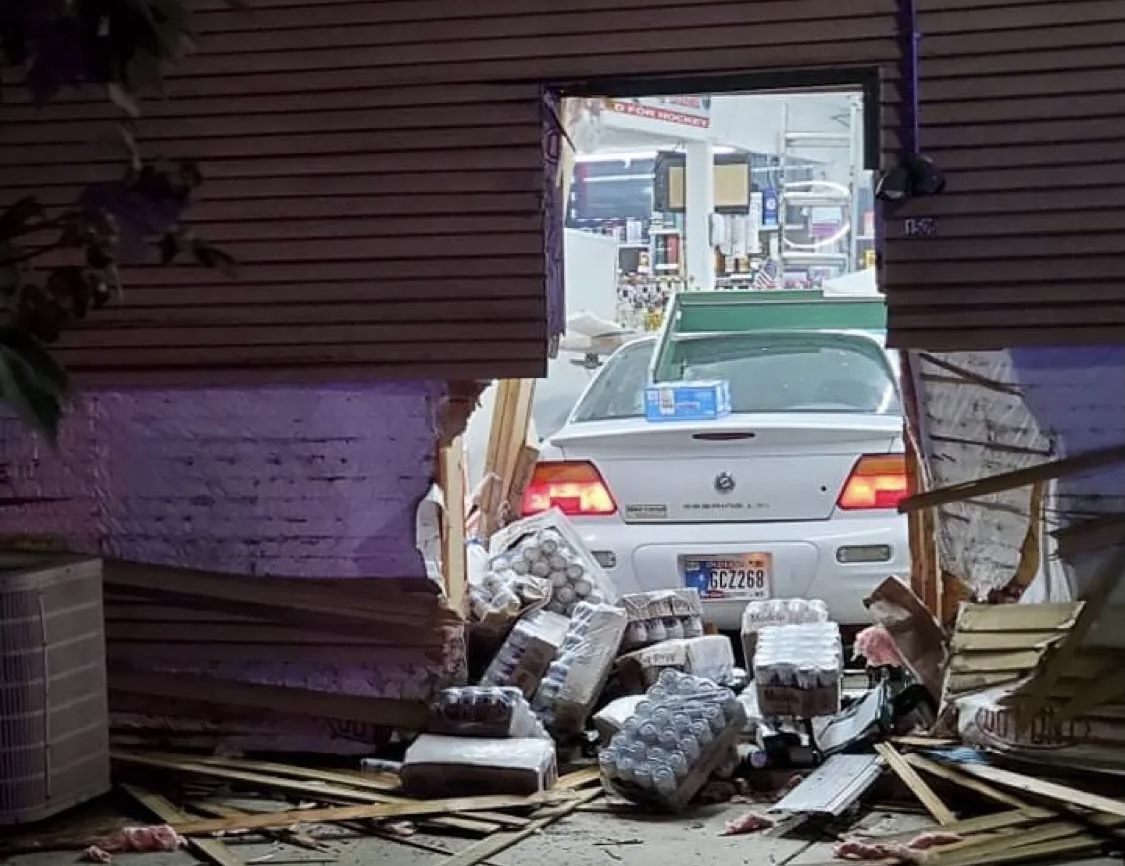 Whiting Man Charged After Crash Through Liquor Store
Charges have been filed against a man that drove through Paradise Liquors located at 1506 119th St in Whiting on August 31, 2021 according to court documents.
According to the Probable Cause Affidavit, on August 31 around 7:56 PM a white vehicle driven by William Qualls of Whiting crashed through Paradise Liquor's brick wall after striking two parked vehicles in the lot. A female customer was injured inside the store after the impact. The female was transported from the scene in serious condition with a gash in her leg. The female victim later needed two surgeries and a blood transfusion.
Qualls who originally claimed he was driving at the time of the crash with 5 children and the mother of the kids in the car stated he had just had a brake job done and the vehicle would not slow down but it was the first time this had happened. Qualls and the mother of the children told police they were driving down Fischrupp Avenue and turning into the Municipal parking lot when the vehicle began to rev up and would not stop till hitting two vehicles and going through the building.
On September 1st police learned from one of the children's schools that the child was driving the vehicle at the time of the crash.
Whiting Police once again brought the mother of the children in for questioning a second time where she retracted her original statement and said one of her children was on the lap of William Qualls holding on to the steering wheel but the child's feet could not reach the pedals. Qualls also gave a second statement backing this new story.
William Qualls was arrested on a warrant on 10/7/2021 and charged with the following:
Criminal Recklessness With A Deadly Weapon- Level 6 Felony
5 Counts of Neglect of a Dependent- Level 6 Felonies
Please follow and like us: